Steve Brian tells us all about "Wanderlust"
---
German producer and DJ Steve Brian is a man of multiple talents. Versatile as ever, dabbling with different styles of music and experimenting always has made him develop his own unique style that stands out almost instantaneously when you listen to it. This year has been absolutely great for Steve with multiple releases. However the biggest of them all is his latest album "Wanderlust". We sit down with the man of the hour and get an insight into his working process, all that went into the album and of course a few details about Steve himself. Read on!
Get your copy of the album here
Hi Steve! It's great to be speaking with you! Firstly, congratulations on the release of your latest album "Wanderlust". How does it feel to get the album out there finally?
Hi, first of all – many thanks for having me ☺
Yes, finally my album 'Wanderlust' is out and it is like a relief to have this finished after lots of months and after a lot of work. I am very proud with the end result and I'm very happy that now everyone can listen to it. Also I'm pretty excited about the feedback from everyone.
We can see that there are a few singles on the album from your releases this year & also a lot of new tracks – how did the album come about & what can you tell us about it?
It began a few years ago after many journeys to different countries. I had this idea already for a long time, but end of 2017 I made the decision to start with it finally. I have been in over six countries this year and collected so many impressions & thoughts. On some journeys I took even my notebook and a tiny keyboard with me. It was amazing to have a mobile studio so I could be creative on the fly. One of the best memories was to be on a rooftop while watching the sun go down and hearing the Atlantic Ocean in the background. I even had the opportunity to produce in studios like the one from the famous musician Torsten Stenzel (York) on the island Antigua which was a great experience for me.
You have collaborated with Kyau & Albert on the album with previous single Reverie, how did this collaboration work and how was it working with two iconic names like that?
I know them since my first single back in 2005. They signed my first project 'Marksun & Brian'. From there a long journey between Kyau & Albert started. We have talked a few times about this to work on a collaboration in the future. In the beginning of 2018, I had the basic idea with the main melody. They loved the idea and we've started immediately and then 'Reverie' was created.
So this past year has been quite an eventful one for you with "Enhanced Progressive 300" first and then all of your new singles and finally your latest album. Are you satisfied with how 2018 has been working out for you?
Of course, I am absolutely satisfied and thankful for all the success and positive reactions from fans. But as every time, I feel like I have to produce more and more to satisfy myself ☺  I think I can't live anymore without producing. It is such an important part of my life.
If you could have any artist remix "In Your Eyes" (or any other album track), who would you pick and why?

Oh there are lots of great producers outside but I would prefer artists like Mat Zo, Dezza, Matt Fax, Yotto, Ben Böhmer, No Mana, Chicane, Nora en Pure, Proff and many more 😀 Why I would pick them? I just love and enjoy their sounds.
"In Your Eyes", "Wait For Me" & lots of other vocal tracks feature on the album, plus it's a signature part of your sound. What do you enjoy the most about producing vocal tracks?

I enjoy the most when I get the first snippet of the vocals on my instrumentals. It is exciting as every time. I like to produce club tracks, but at the same time I also like to work on more pop tracks with full vocals.
What is a regular day in the life of Steve Brian like?

That's easy. The reason why I wake up at 5am in the morning is my cat because she is annoying the shit out of me ☺ I actually have a pretty healthy lifestyle because I'm doing sport (swimming, gym, climbing, surfing, riding bicycle) and cooking just with good ingredients and fresh stuff. Beside of producing music and having a good life, I also have a great job with restricted people. I'm supporting them during the day or spend time with them. And I'm always planning my next trip somewhere in the world due to my wanderlust. 😉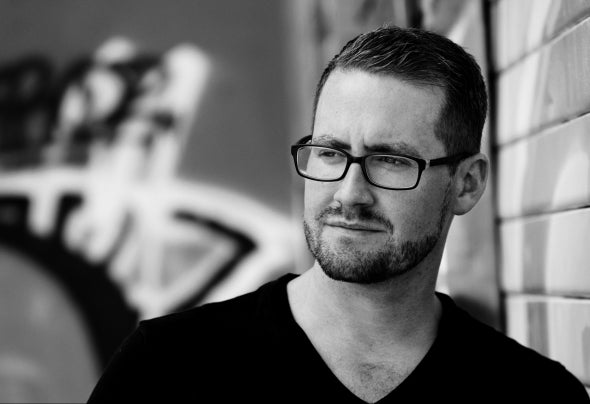 Apart from your projects under your own name, you also produce as "Cabriolet Paris" which sees you experiment with deeper and more progressive sounds. How did the name come about and what is coming up on that front?
As I am also interested in art, I just saw a picture with this name on it and I was inspired immediately to give my second project this name.
You have to expect another stunning album but more info very soon. I don't want to reveal anything yet 😉
What does the rest of 2018/early 2019 have in store for you?
What I want to do is to give my studio a new and fresh style and of course a big update on room acoustics and hardware for being more refreshed and comfortable to deliver brand new songs again.
And I will prepare a project for bees in early 2019 where we will plant lots of flowers in and around our city Hildesheim.
Would you like to give a message to your fans and our readers out there?
Always stay creative, do good things for nature & animals, support local food and enjoy life.
Next Post
Articles
Airwave releases 7th Edition of Progressive Sessions
It was Airwave who fired the starting shot for Bonzai's now three-years-and-running...