Ring in the Ibiza Season with the brand new "Shine Ibiza" Anthem!
---
It's that time of the year again! Sun, Sand and DJ residencies at the Balearic sands of Ibiza again! With a brand new Trance residency headlined by the one and only Paul Van Dyk, he has spun magic in the form of a track to introduce the residency! Titled after the residency itself, "Shine", sees all of Paul's mastery and gives fans a tease of the quality productions they will get to hear from the man himself along with the rest of the artists.
Sleeps counted less in weeks and more in days, the doors to SHINE – Ibiza's new trance bastion unlock at Privilege's Vista Club in early July. You know the dates, you know the day and you know the DJs (and if you don't, those details are here!). You can have a reasonable guess at the music policy too, but the boys & girls at SHINE aren't taking any chances there.
They dialled the Anthem Hotline and it was PvD who picked up. A between-albums project, under the Presents SHINE mantle, he rolled up sleeves and delivered a scene-setting encapsulation for his new residency.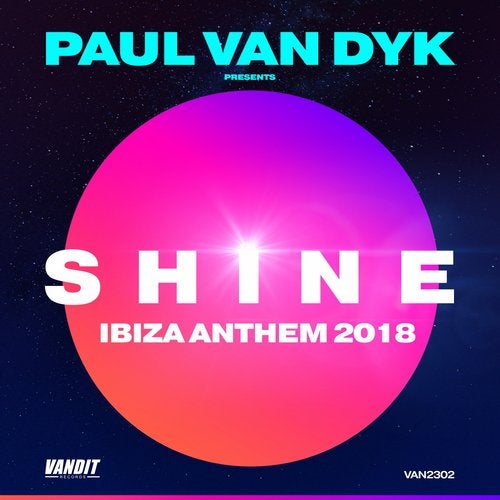 Anthem by name and nature, the track wastes zero time in musically distilling the trance heart of Ibiza. Underpinned by a production as set-versatile as they come, Paul folds cyanic pads, temperate bass and chiming sub-melodies into its system. Super-heated key changes lift the track higher, before he draws its elements together, kissing them off fluently with a mainline that's the very essence of Isla Blanca.
With DJ Mag commenting: "as moments in trance go this month, there's few to beat its effect – 9/10", 'SHINE's ready to take you to some very special places indeed (though one in particular!). The one your brain will have on repeat all summer long, SHINE on that crazy island here.
Pre-Order your copy now!
Check out the timetable for Shine below –
Next Post
News
Markus Schulz's "Safe From Harm" gets the royal remix treatment!
We gave it to you straight, now we're giving it to you spicy! 'Safe From Harm's on...