Reflecting back on a decade of Silk Music
---
Trance and Progressive music has been supported on a lot of labels. Today, a label that is known for supporting the truest of trance since the very beginning completes a decade. Yes, we are talking about Silk Music! The Los Angeles-based label, featuring emotive and intelligent electronic music is known for it's quality releases in trance, progressive and deep house. Its overarching goal is to showcase inspiring and visionary new progressive, house, trance, breakbeat, and chill out tracks.
Sticking true to their slogan, "We believe in music that illustrates our feelings better than words", they have had a reputation of always supporting beautiful music and they also stand as a platform to promote new and upcoming producers to showcase their talent. Silk Music is currently helmed by Jacob Henry. We had the opportunity to have him answer a few questions for us about how it all begin for Silk and what the future holds for them.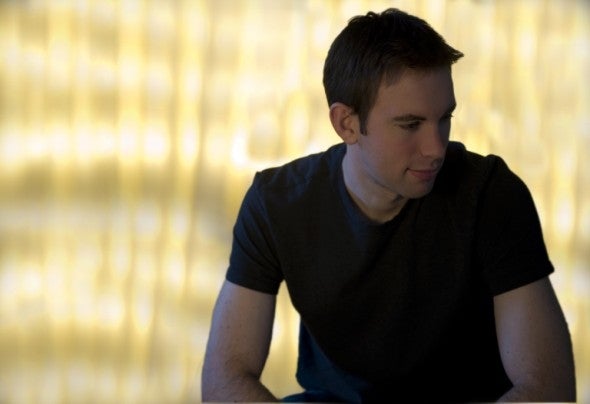 Silk Music dates back to July 17, 2007, when good friends Max Flyant and Alex "Mango" Golovanov decided to launch a label together, based upon Mango's unique brand of emotive and uplifting electronic music. Max and Alex involved a few other friends to cover other integral aspects of the label, including graphic design. Silk Music's very first release ("Summer Day") actually features a remix by Mango, as well as fellow label muse Arthur Deep. "In January 2008, just after the release of  the "Summer Day" remix, I connected with Max, Mango, and a few other members of the crew. Over the last 10 years, about a dozen other assistants and consultants have joined our management family", says Jacob.
We still were left pondering about how they chanced upon the name "Silk" for the label. Naming a label can be a truly tedious process as it sticks on forever. When asked about how the name was picked, we were told it originates from the original label slogan which was: "No synthetics. Only Silk." Max liked the idea of a name that reflected a smooth, high-quality sound. Well, the name truly resonated with the idea and that is how "Silk" was born.
"Silk" as a label did have it's ups and downs, but when asked about a significant track or compilation that gave Silk it's recognition, Nigel Good's "Nothing Out Here" (2014) comes to mind. "It reached #1 overall on Beatport, which is very rare for our style of music, and also reached #5 on iTunes Dance in Nigel's native Canada. Our Silk Music Showcase compilation series (formerly Silk Royal Showcase) also has been an outlier for us, in terms of sales, as well as radio and media support."
When asked about the various sub-labels under Silk and the concept of branching out into other genres, "If you go back to 2008 and peruse our catalogue, you will discover that we have been releasing all three of these genres on our label since the very beginning. Gorm Sorensen joined the company (as a chill out consultant) around the same time as me, and he has continued to guide our curation / A&R of chill out & downtempo music. Our business plan and passion for these styles of music have remained a constant."
10 years can be a long time in the industry. With changing sounds and contrasting opinions about the genre coming into play in the past few years, we could easily compare the first 5 years of Silk to the last. "The difference has been dramatic — we brought in some key consultants in 2012, including Eliran Mukdasi (business development) and Laurent Sadeg (graphic design), who really made a significant impact on our global exposure and brand strength. Also, in recent years, we've been much more focused on building an organic following on social media, with our most significant growth occurring on our YouTube channel."
Ever looking to getting signed or releasing a track on Silk Music? Then here is what you need to look into before sending in your track.
"If we respond emotionally to a song, and it also meets our technical (mixing) requirements, it's likely we'll sign it. There are very few genres that we completely avoid on our label, though, we admit having a bias toward melodic chill out, house, progressive, trance, and even breaks."
2018 definitely has a lot in store for Silk, in terms of releases and building a platform for more events for the artist on their roster. "The most common request we receive is for more international DJ events, so we would like to do a better job organising more live events this year and beyond. It pains us that our leading artists are not performing more frequently around the globe, as we believe the demand exists. To that end, we are currently organising a label night in the States in June (to be announced soon), and we also intend to have offerings in other continents this year as well."
On an ending note, Jacob was extremely thankful for all the support that the label and it's artists have been receiving on the whole."If you have been following us for years and often comment on our music-related posts on YouTube and beyond, we can't thank you enough. Your encouragement sustains us during the more challenging moments in our development  and has kept us going for more than 10 years now."
We wish them the very best for their future and for decades more of wonderful music!
Follow Silk Music on:
Facebook – Silk Music
Twitter – Silk Music
Instagram – Silk Music Publishing
Youtube – Silk Music
For more details about the label and their roster, check their website http://www.silk-music.com/
Next Post
Music
Top tunes January 2018
We at Trance Hub have curated something special. Handpicked – 'Best of...