Lostly speaks all about UnKonscious and Phuket!
---
With just a few days to go for UnKonscious, we sit down with an artist who has seen a meteoric rise in his career since the beginning of 2018! Yes, we are speaking about the German Tech-trance legend – Lostly. Read on as he speaks all about his upcoming performance at UnKonscious and about the movies he acted in at an earlier phase in his career!
Hi Andre! It's lovely to be speaking with you! 4 months into 2018 and you've already helmed the reigns for Mental Asylum White and released the Outburst Spotlight album amongst the rest. How does it feel at the moment?
Lostly: It's been a good start to the year, and very happy with the support and feedback I've been getting from the fans and the labels. It was a real honor to be able to have done the first 'Spotlight' album series for Outburst Records. Also very excited about having Mental Asylum White as platform for what I personally enjoy about Trance.
You will be playing at UnKonscious festival in a couple of days on the Pure Trance stage! How are you gearing up for it?
Lostly: As I am always busy making music in the studio I constantly have new sketches to try out when I play so will be taking a lot of new exclusive stuff from myself with.
 
Apart from your own set, who's set are you looking forward the most to from the Pure Trance stage and the other stages?
Lostly: I enjoy all the artists on the line up, so am pretty much looking forward to all of them.
What do you like the most about the Asian crowd and why would you encourage fans to visit UnKonscious festival?
Lostly: The Asian crowds are very passionate and I think its really special to be able to listen and party to Trance in such an amazing location. Really rare to have this sort of occasion in our scene.
What are you looking forward to the most in Phuket apart from the festival?
Lostly: The beach, the different types of food, and seeing some of my friends again.
You've been DJ'ing since the age of 13. What made you pick trance amongst all the other genres?
Lostly: I've made different types of electronic music over the years, and I still do. So I don't really categorize myself as picking just one genre. I enjoy creating electronic music.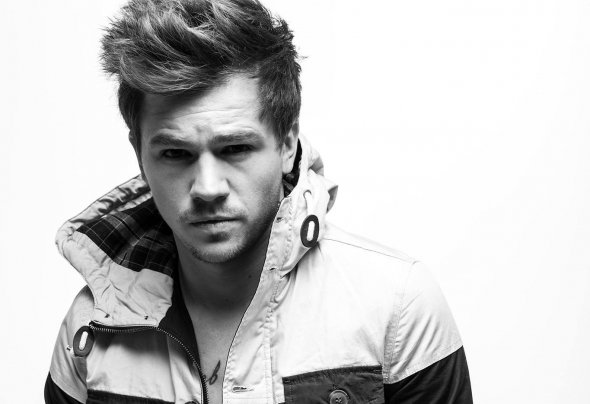 We just got to know that you act in movies too in South Africa! What would be your favorite/ most preferred film genre to act in!
Lostly: It always amazes me how people find that out! Haha! Well it was a long time ago, and something to help pay the rent. I enjoyed acting in action and drama films mostly.
 
What else does 2018 hold in store for you?
Lostly: Busy schedule with tours coming up, and in between all this i'll be working on the new 'Lost In Noise' project with Indecent Noise, as well as my own productions. There are also more collaboration work that i'll be working on with Activa.
Lostly plays on the Pure Trance stage at UnKonscious festival on the 6th of May! Grab your tickets here! Use code UNKTRANCEHUB to avail a 10% discount on your tickets for UNKONSCIOUS!
Next Post
Lists
It's time to Shine, What is it?
We're sure you have seen this doing the rounds on your social media feeds, a...