"I like to live in the moment and create the future" – Jam El Mar
---
Jam El Mar, a name that every trance fan knows way too well and respects in this industry. Known for being a part of the iconic duo Jam & Spoon, apart from monikers such as Trancey Spacer and many more, Rolf is a man of multiple talents. Over the past two years, we see him making his big comeback with Coldharbour and stepping into multiple projects along with releasing tracks. We had the opportunity to sit with this legend and get him to answer a few of our questions about how the trance scene has evolved over the past decades, his recent collaborations, his sets at Luminosity and Tomorrowland and a lot more!
Hi Rolf! It's an absolute pleasure to have the opportunity to speak with you! How has 2018 been treating you till date?
Rolf/Jam: My pleasure – thanks for your interest! 2018 has been exciting for me: The collaboration with Coldharbour and especially Markus Schulz has been very fruitful so far and interesting opportunities are popping up. Just had my third appearance at Tomorrowland 2018 and its absolutely exciting to be there…also my collaboration with Paul Oakenfold has recently being released and I very happy with the result. Two tracks with Markus Schulz have been released : "The Lotus" and "Hymn Of The Replicant" and also an exciting project is on the way: I started to work with the guys from 2pole, they live just close to my house and we have a great accordance of our musical preferences, so it's exciting. 2pole is more in the Techno domain but some might know that I have a strong love for Techno and that for me are no barriers stylewise These tracks will be released later this year and also some solo tracks and other collaboration but I will keep this for surprise  – so stay tuned everyone!
You recently released a brand new track with Paul Oakenfold titled "Lost In The Moment". What inspired the track?
JAM: The inspiration in first place was, that I know Paul for a very long time. He supported "The Power Of American Natives" on his tour with U2, a track I did under my Dance 2 Trance project with DJ Dag and he played "Odyssey To Anyoona" up and down. So, through the help of Arny Bink, boss of Black Hole Recordings, we finally connected and started working. We just had a short briefing about the direction, started working on the music, changed a few things here and there and track was born – actually an easy flow…
How did the collaboration with Paul happen? And how was your experience working with him?
JAM: Paul has very inspiring ideas. He contributed exactly what was needed for the progress of the track and brought in all his amazing experience he gathered throughout his career.
You recently played at the "Age of Love" stage at Tomorrowland! Apart from that, you have also played multiple club shows. Which shows do you prefer though (Club or festivals)  and why?

JAM: Clubs vs festivals – very interesting. It´s a different thing. From my short experience as a DJ it is hard to create club vibes on a stage in front of a couple of thousand people. On a festival stage you have to make a mass move to the beats and that's definitely different from a club in front of maybe 250 people. In clubs you can go deeper – festivals need more "consense beats" , loud and upfront. Me personally I love to have the people close to the booth  – I love being close to the crowd, it doesnt matter if its a festival stage or club. Of course it´s a thrill to play in an arena – I played for the honour of Mark Spoon at the Love-Parade 2006 in front of 1,2 million people, I could see the sunset over Berlin and watch the crowd pounding on one and the same bassdrum – just awesome! But I just returned from a club that is packed when 150 people are inside. This little club is just fun and truly underground and has a special challenge on it´s own…
You've played under the aliases of Storm, Dance 2 Trance, Tokyo Ghetto Pussy and even Trancey Spacer! As we saw 2017 being the year of multiple artists reviving their monikers, if you had the chance to revive one of your monikers, which one would it be and why?
None of them! These projects are history. For me it´s the time to build up the Jam El Mar brand and a fanbase. I need to create new music and go my way. I am not sticking to the past although, I know, that I am often referred to be someone from the 90ties and also I play a lot of retro gigs but I am too curious to discover new music and develop myself as an artist. In the past I was musician and producer – now I am Musician, Producer and  DJ and this is fantastic. I like to live in the moment and create the future – let the past be the past…
Carrying forward from the same question, what would you pick as the ideal venue/club or country to revive your moniker and who all would you pick to play at that show?
JAM: Tough one: The place that should be ideal for such a concept doesn't exist anymore: It would have been Dorian Gray in Frankfurt. Some of the people I would like to have among myself doesnt even live anymore so you see, do not  be attached to the past, instead keep it as a wonderful memory at a nice place in your mind ….
You also did play a stellar classics set at Luminosity beach festival! Can you tell us a little bit about it?
JAM: Luminosity was a highlight! I had such a dedicated and wonderful crowd! You can say this and that about Trance but there is one thing for sure: The crowd in Trance is the most loyal I ever experienced! Once they love you – they will love you forever and there is another thing: These fans travel all over the planet to gather for these festivals like Luminosity or Transmission and others and this makes me really happy, that Trance and music in general is a form of communication we don´t need words for! We simply connect in a unique way through music and rhythm! No matter what you look like, what shape you´re in, no matter where you come from or colour – you are just within the Trance Family! Its just amazing the positive vibe the Trance crowd creates!
When not producing or DJing, what is a day in the life of Jam El Mar like?
JAM: I have one passion: and that is aviation! If I find the time I like to take a flight and watch the world from above. My poor friends have to join me sometimes because I like to share my enthusiasm and joy but flying is what I really love to do. I was very close becoming a pro pilot – good for the passengers that I became a musician, haha…
You have seen the trance industry grow over the years, considering you've been producing music for over two decades and you've played for the best of crowds across the world. What is the biggest difference you have seen in the crowds today as compared to the crowds in the 90's?
JAM: The crowd is mainly has the same spirit – times obviously have changed and people are different now from their taste and communication through the influence of modern life. Maybe people these days are more consuming music than before and can get bored quicker and easier because they are bombed with all these information and entertainment at a click on their smartphone. I rarely see young people listen a track from beginning to the end. When you produce a track, and that is true especially for pop music –  you are not allowed to develop an idea over a longer time! It has to be fast & loud! but one day we will discover the opposite again, and it will feel new and exciting…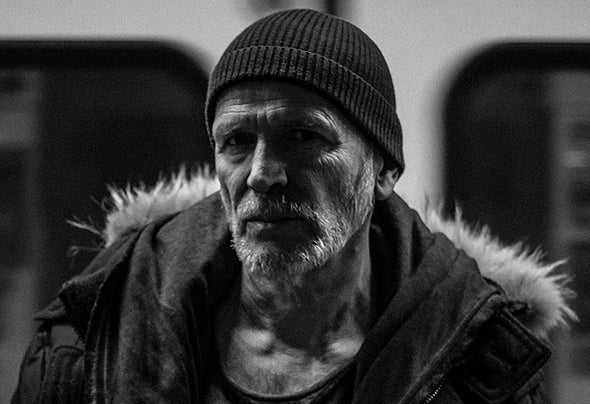 What does the rest of 2018 have in store for you? Any new releases or shows coming up that you are excited for?
JAM: There are releases coming up almost every month from now on and I want to keep that frequency of releases as long as possible to serve my fans with new exciting music!
Any message you would like to share with your fans?

JAM: The way in is the only way out! 😉
Check out Jam's latest release "Spectral Semblance" here
Next Post
Lyrics
Lyrics: Roger Shah & Aisling Jarvis – Call Me Home
When it all closed in around me, everyone turned and ran The ones that loved me and...