6 Artists we are most excited to catch at Sunburn this year!
---
Sunburn festival heads back to the Deccan Queen this year. Taking place at the Oxford Golf Resort at Lavale, the 4 day festival boasts of a massive line-up and always manages to push the envelop when it comes to covering all the sub genres of Electronic Dance Music. The line-up doesn't disappoint at all and it has something for everyone. However, we list down our top 6 artists whom we are super excited to watch perform live this year!
Will Atkinson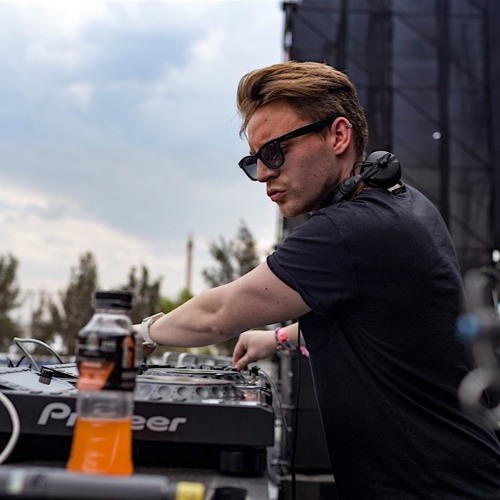 Will Atkinson is an entity that congers up futuristic soundscapes for the jilted generation. Responsible for over 100 BBC Radio 1 airplays and 6 Beatport number 1s the kid that began mixing records at the age of 7 has certainly come of age. It's no wonder therefore that with this level of hype that the BBC have now asked Will to join their illustrious Radio 1 line up, as one of their new residents presenting a series of monthly shows that kick off in July of this year. Will's discography is quite simply a long list of hit records. "Pat Butcher", "Victims", "Numb The Pain", "Subconscious", "Mesmerize" (ft Rowetta from The Happy Mondays), "The Gamer Changer", "Fresh Meat", all genre defining, chart topping, iconic titles that set the bar uncomfortably high for Will's peers to try and follow.
Having released on all of the scene's coolest labels including, Anjunabeats, Subculture, Kearnage, FSOE, Spinnin', Armada, Perfecto Fluoro and Vandit – the demand for Will's production skills is truly rampant. His tour schedule reads like a catalogue of the coolest festivals and clubs in the world with a residency at Cream Ibiza 2017 and regular peak time slots at EDC Vegas, EDC Mexico, Dreamstate all over the US, Beyond Wonderland, Creamfields, Luminosity, BAT Buenos Aires, Subculture Australia, Earthcore, ASOT and many more. Today Will joins the elite VII collective to launch a brand new record label that promises to push the boundaries of cutting edge electronic insanity.
Catch him perform live at Sunburn Festival at the OLA stage on the 30th of December
1200 mics (DJ Chicago)
DJ Chicago is a veteran Goa/ Psy Trance DJ and a band member of 1200 Micrograms with Raja Ram, Riktam & Bansi (GMS) which was one of the most influential bands of all times in the trance scene. One of the "Godfathers" of Goa/Psy Trance, in Goa from the beginning of Electronic Dance Music in 1983, he is currently 66 Years old with Raja Ram to be one of the oldest Trance DJs in the scene but definitely young at heart! This pioneer had had the experience of DJing everywhere around the trance world, at the major festivals like Ozora, Boom, Voov, Antaris, XXXPerience, Rainbow Serpent, Full Moon, Indian Spirit, TranceLoversNation, and many others, and playing trance parties all around the globe. 1200 mics is definitely a leading global psy trance act without a doubt. With DJ Chicago playing, one can forget about beats per minute as it's more of a thrills per minute experience!

Catch him perform live at Sunburn Festival at the Arachnoid Stage on the 28th of December
Talamasca 
Talamasca is a psychedelic trance music project based in Paris, France. It is a project of Cédric Dassulle, also known as DJ Lestat. Dassulle played piano for over 13 years and started his career as DJ in 1992. In 1995/96 he was resident DJ at the Rex Club in Paris. He was influenced by trance music that he played during parties and wanted to create his own. In 1996 he met the other co-founders Steve Eli and Xavier de Galloy, house music producers with their own music studio. Together they decided to cooperate on a trance project and founded Talamasca. Dassulle currently operates it as a solo project. His stage name is inspired by the Rice character Lestat. Dassulle has worked with other psytrance artists, including Nomad, Oforia, Space Cat, and Xerox.
Talamasca also participated in founding the psytrance Label 3D Vision together with Christof Drouillet, DJ Mael and Javier Galloy.
Catch him perform live at Sunburn Festival at the Arachnoid Stage on the 28th of December
Infected Mushroom
Infected Mushroom is an Israeli musical duo formed in Haifa in 1996 by producers Erez Eisen and Amit Duvdevani. They produce and perform psytrance, electronica, and psychedelic music. They are one of the best-selling groups in Israeli music history in terms of both domestic and international sales.
They employ a variety of musical sources, including acoustic guitars and complex synthesized basses. Their compositions often contain changes of drum beat and tempo. Infected Mushroom's live shows feature vocals and analogue instruments in performances that are set against a multimedia backdrop.
Catch them perform live at Sunburn Festival at the Empire of Sun 2.0 stage on the 31st of December
Ten Walls
It is unquestionable that Lithuania's greatest recent cultural export was Ten Walls. A pseudonym for Marijus Adomaitis, a producer who had already achieved significant success in Lithuania and in underground electronic music circles as Mario Basanov, Ten Walls entered public consciousness in 2013 with a stand out release and a change of style that accompanied his new alias on the Gotham EP. Released by Innervisions, the record was followed later that year by the Requiem EP, another triumph that trod a similar path, boasting an uncommon, heavy bass sound that seemed to mimic an orchestral brass instrument.
This inspirational shift in direction was truly crystallized in 2014 with the release of hit single "Walking With Elephants." This track did more than just shake a few dancefloors: it was a top ten pop hit in the UK and an anthem across the festival circuit, the Mediterranean and Balearic Isles that summer. In early 2015, Ten Walls won a M.A.M.A. (the Lithuanian equivalent of a Grammy) for Best Electronic Act, "Walking With Elephants" received one for best music video and later that year was nominated for Best International Video at the UK Music Video Awards. The track has since gone on to be performed by the Royal Swedish Orchestra. Thanks to "Walking With Elephants," Ten Walls went from being big in Lithuania to being huge almost everywhere.
Catch him perform live at Sunburn Festival at the Arachnoid Stage on the 31st of December
Maribou State
Despite growing up in the same picturesque village in Hertfordshire, Chris Davids and Liam Ivory aka Maribou State customarily ignored each other at school, but discovered their shared passion for music when they both went to University.
Since then they have steadily built a glowing international reputation via a string of well-loved EPs and a fistful of remixes (including Kelis, Ultraísta, Fatboy Slim and Lana Del Rey) since 2011. Plaudits from the electronic press have flowed thick and fast alongside support from radio heavyweights: Zane Lowe, Huw Stephens, Annie Mac, B. Traits, Pete Tong and Gilles Peterson amongst others.
Intrigued by the dynamics of electronic music for the dance floor as much as with the richness and human quality of live instrumentation and song-craft, they have worked tirelessly to evolve and forge a unique, compelling and deeply soulful marriage of the organic and the synthetic sounds. Catch them live! It is surely an experience you wouldn't want to miss!
Catch them perform live at Sunburn Festival at the OLA stage on the 31st of December
These are a few artists we are most excited to catch! Who are you looking forward to see the most? Let us know in the comments below!
Sunburn Festival takes place from 28th – 31st December at Lavale, Pune. Get your tickets here
Next Post
Lists
10 tracks we can expect Will Atkinson to drop at Sunburn 2017!
With a few days to go for Sunburn, and Will Atkinson's Official India debut, we...