Four people were in critical condition after lightning struck a Washington, D.C., park Thursday evening, officials said.
DC Fire and EMS responded to Lafayette Park, located in front of the White House, and said they were treating four patients who were found "near a tree."
Two men and two women were transported to area hospitals with "life-threatening injuries," according to Lightning, DC Fire and EMS. said.
It's still unclear what the adults were doing before the lightning strike, and if they knew each other, why they were in the park, officials said. Officials said they could not confirm the identities of the victims as the investigation is still ongoing.
Uniformed U.S. Park Police officers and members of the Secret Service were also on the scene and immediately assisted the victims, an EMS official said during a news conference.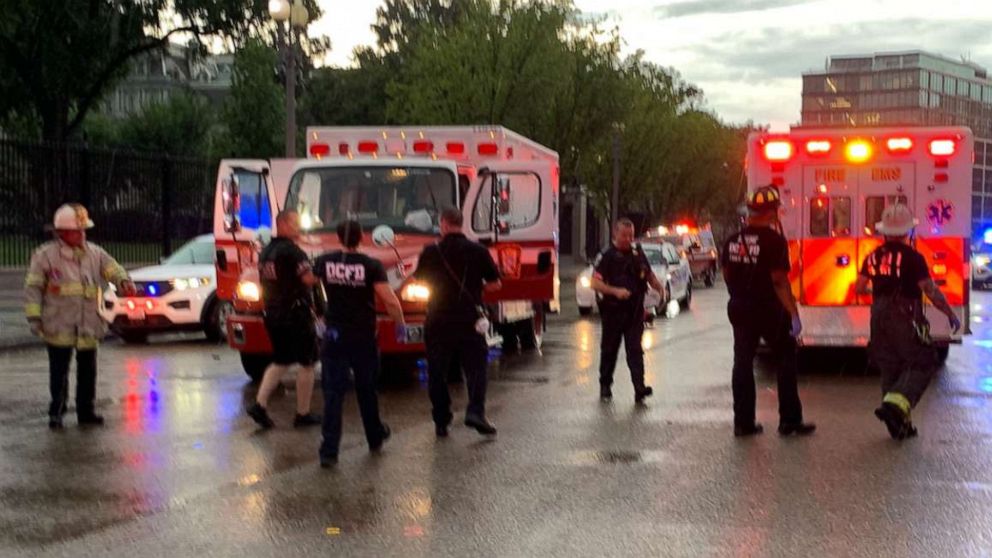 The National Weather Service issued a Severe Thunderstorm Warning Thursday evening for the area.
ABC News' Beatrice Peterson contributed to this report.
"Communicator. Music aficionado. Certified bacon trailblazer. Travel advocate. Subtly charming social media fanatic."